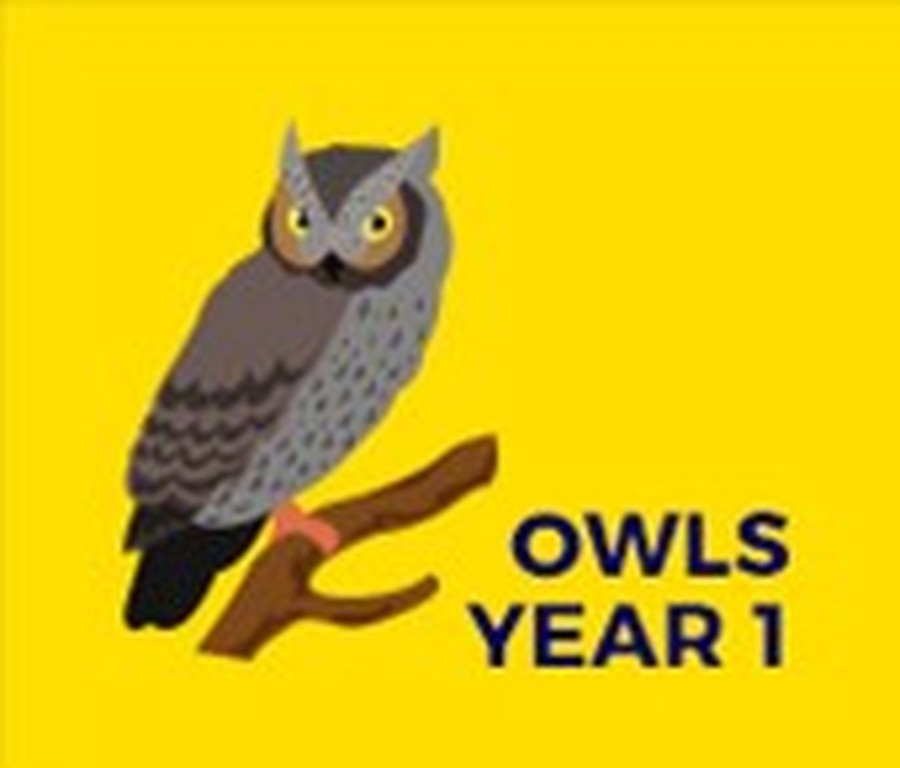 | | | | | |
| --- | --- | --- | --- | --- |
| | | | | |
| Login to your school account to complete activities and save work to your personal folder for your teacher to see. | Read your favourite Oxford Reading Tree Books online. | Fun games, videos and activities from your favourite CBBC shows. | Scan the class QR code and add your work to your student story. | Search online using Swiggle. Remember to always ask an adult when you are searching online. |
welcome to owls' class page
Class Teacher: Mrs Pettitt
Higher Level Teaching Assistant: Mrs Carter
Owl's Gallery
our learning in Autumn term 2
This half term our topic is Fire! Fire!
Please see our Long Term Plans for more details of the subjects taught through our topic
MATHS

ENGLISH

SCIENCE

Numbers within 20

To count forwards and backwards from zero to 20
To group ten objects and count on from ten
To recognise a 'ten' and 'ones' in teen numbers
To compare and order numbers to 20
To create patterns with numbers within 20

Addition and Subtraction within 20.

Counting on to add small amounts
Counting back to subtract small amounts
Using number bonds/known facts to add
Using number bonds/known facts to subtract
Using the 'Make ten' strategy to add
Using the 'Make ten' strategy to subtract
Applying strategies and experimenting with modelling

Writing - Narrative

writing narrative pieces based on the story 'The Queen's Birthday'

Writing - Poetry

writing some poetry based on a fireworks poem

Spelling and Grammar

starting our Rocket Spelling Challenges, spelling tricky words correctly in dictated sentences
Practising checking our spellings and purple polishing our work.
Using full stops at the end of our sentences.

Reading

reading non-fiction texts about 'The Great Fire of London'

enjoying our Class Reading Area

Materials

Distinguish between an object and the material it's made from.

Identify and name a variety of everyday materials, including wood, plastic, glass, metal and rock.

Describe the simple physical properties of a variety of everyday materials.

Compare and group together a variety of everyday materials on the basis of their simple physical properties.